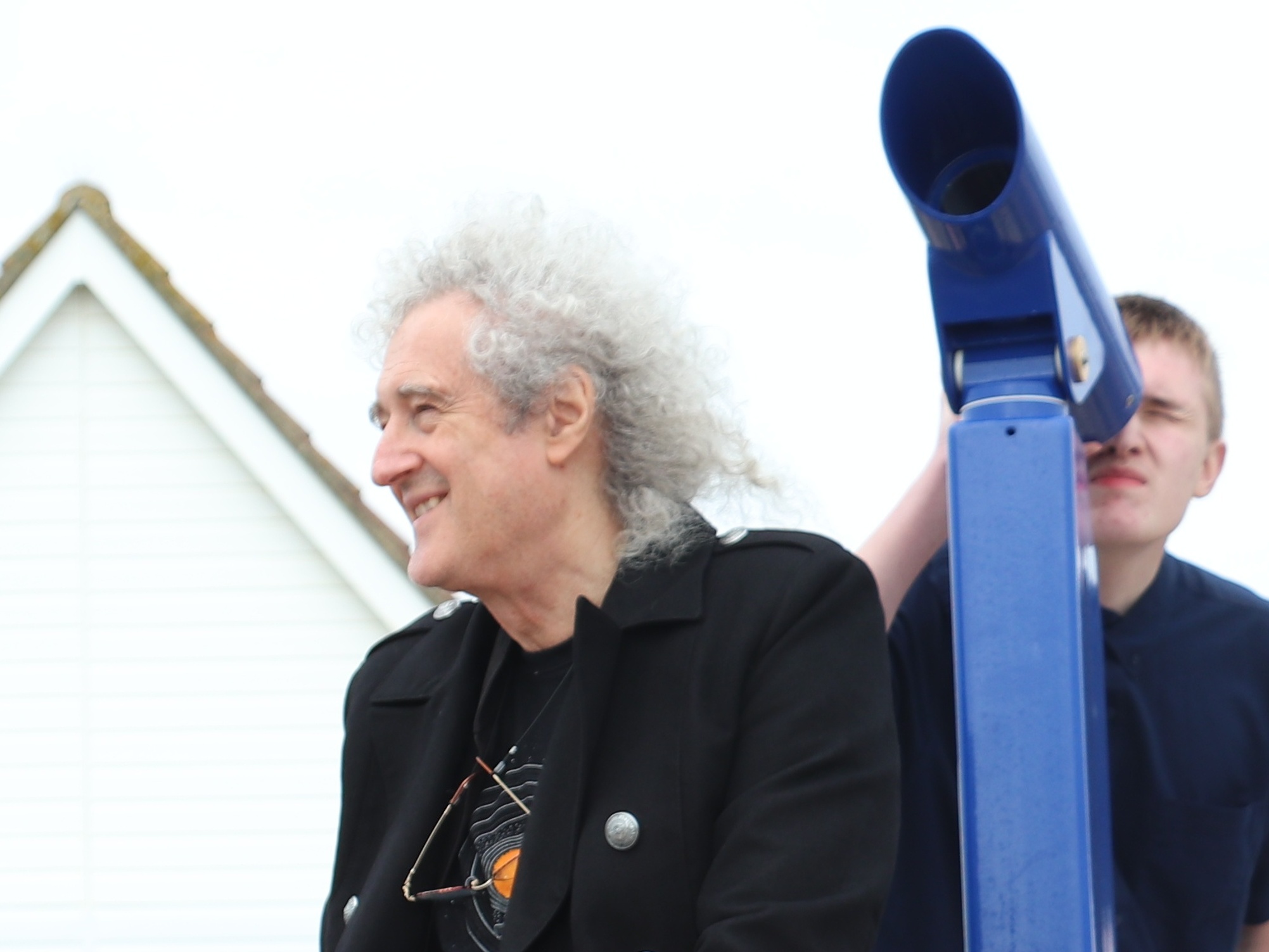 Selsey Seal Art Trail
Follow Selsey's Seal Art Trail, using the seals as signposts. Make discoveries as you travel through time and see a whole new side to Selsey. Created by Selsey Town Council, each seal has been decorated by talented art students from Chichester College and their designs are a nod to something special about Selsey. Every Seal has a unique QR code for you to discover more about the Seals' theme and uncovers Selsey's fascinating heritage and wildlife.
The opening of this Seal Art Trail culminated in Dr Brian May (lead guitarist of Queen, songwriter and astrophysicist) unveiling the Sir Patrick Moore & Dark Skies Seal on Thursday 8 July 2021.
Dr Brian May stated "On a spot where I used to occasionally roam with Sir Patrick, I was able to unveil an intriguing memorial to his legacy.
"I met and congratulated the fantastic young designers of all the seals and a good time was had by all. Viva Sir Patrick!"
We hope that you have a fabulous time coming face to face with the Seals, taking lots of selfies and exploring Selsey.
Enjoy!